CSA Cybersecurity Cyber Essentials Mark Certification
Safeguarding sensitive data has become an utmost priority for companies worldwide. Magicsoft Asia Systems which provides a magnificent all-in-one cloud-based application for Clinic Management, Healthcare Services, and Patient Experience through Vanda, has taken a significant stride toward ensuring robust data protection with prestigious Cyber Essential Mark by the Cyber Security Agency (CSA) of Singapore for Provision, Management, and Maintenance of Clinical Management System and Networks with Cybersecurity Controls.
We shouldn't ask our customers to make a tradeoff between privacy and security. We need to offer them the best of both. Ultimately, protecting someone else's data protects all of us.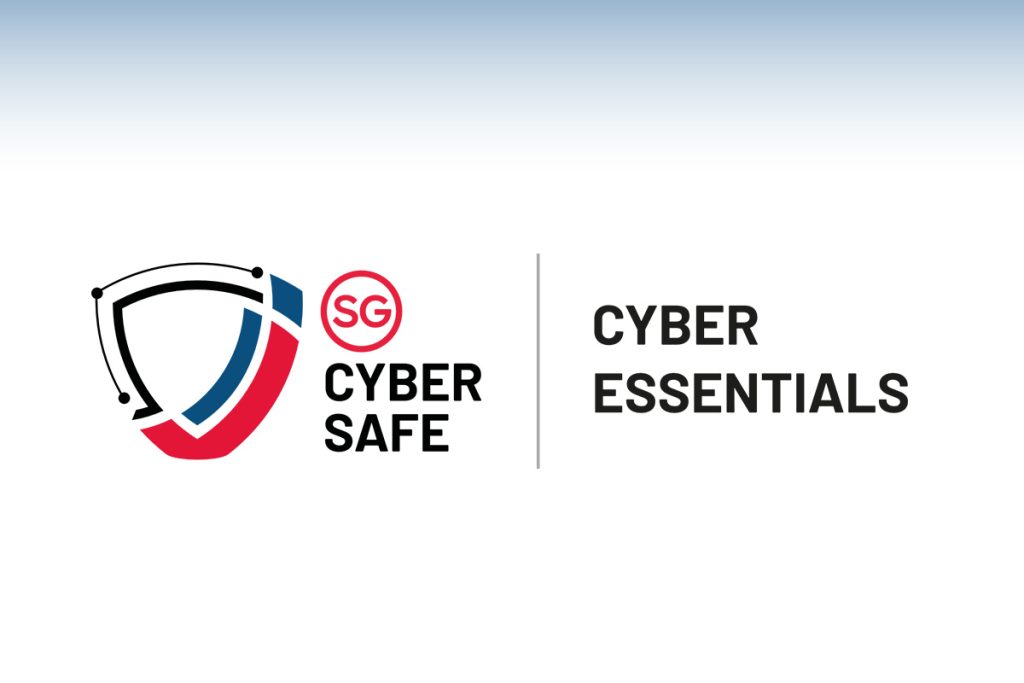 Role Based Access Control
Role-Based Access Control (RBAC) is a widely used approach in computer security and access control systems. It is a method of managing and controlling access to resources based on the roles and responsibilities of individual users within an organization.
In VandaManager, RBAC can access to system resources, such as files or folders which are determined by the roles assigned to users rather than the individual identities of the users themselves. Each user is assigned based on the role, and the access rights and permissions. A systematic approach the available to access control that aligns with the organizational structure and simplifies access management.
Whitelist
A whitelist is a list of trusted entities, such as programs, IP addresses, or websites, that are explicitly allowed or permitted to perform certain actions or access specific resources. Any activity or entity not included in the whitelist is considered unauthorized or potentially malicious.
By implementing a whitelist feature through VandaClinic, clinics can enhance security posture by explicitly permitting only known and trusted entities while restricting or blocking all other actions or entities that are not explicitly approved. This helps mitigate the risk of unauthorized access, malware infections, and other security threats.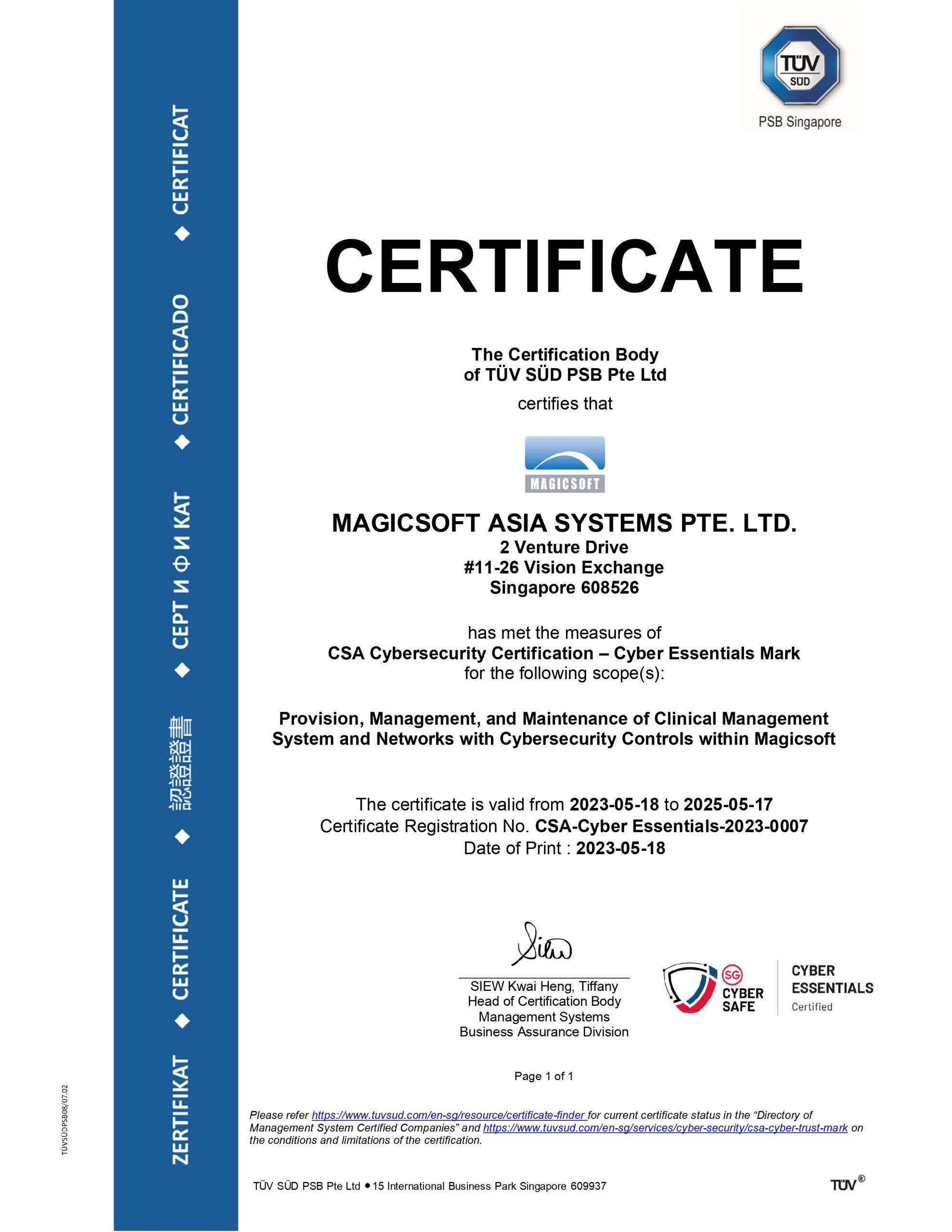 Vanda demonstrates a commitment to meeting the highest industry standards also providing customers with secure software solutions with Certification for the Cyber Essentials mark Certification by Cyber Security Agency of Singapore (CSA) and further establishes itself as a trusted partner for every medical service that seeks robust data protection measures in an increasingly digitized world.
Sign up for a free trial!
30 Days access to sandbox

Dedicated staff support for enquiries

FREE OF CHARGE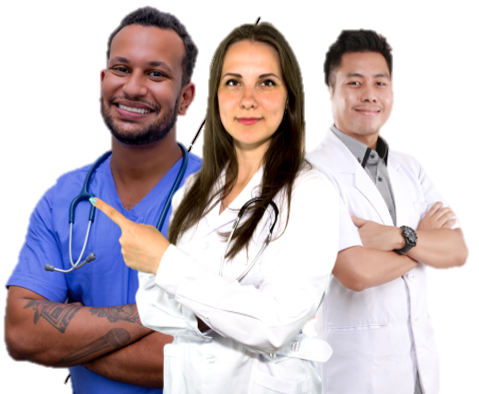 The best Clinic Management System belongs to YOU!
"
We have been very pleased with the service provided when we had requested for support, even if it was a really silly question.
Ms Lim
A Nursing Assistant
"
Your software is a much more user-friendly system for a non-technical user.
Dr Leong
An Eye Specialist
"
When I show it to my friends who paid 10 times more for their software, they turned green with envy.
Dr Chua
A General Practitioner
"
I have worked in other clinics as an employee and seen all the other clinic's software products, some costing as much as $10,000 or more. I have used Vanda Software since I opened in 1997 and have never ever been dissatisfied with any module of the program, or with the service we have received. My staffs are computer-illiterate and they do great with this software. I highly recommend it.
Dr Kee
A Surgeon
"
Beside increasing productivity and saving time, Vanda software can assist clinic with drug control, alert him to drug allergies and interactions, and generate drug registers and statements of accounts. Vanda has also increased the morale and efficiency of clinic staffs.
Dr Tan
A General Practitioner
"
Vanda is a robust and yet an easy program to use. It is highly affordable and yet has functions parallel to far more expensive competitors. The Magicsoft team has been very patient and helpful in delivering my customized version of Vanda and the support has been prompt. I would certainly recommend Vanda to clinics who want to have an efficient paper-less clinic software system.
Dr Liu
A Specialist
"
Vanda is a user friendly system. We have been very pleased with the service received when we've needed to call for support. Magicsoft has been helpful in delivering our clinic customized version of Vanda. When my previous system crashed, I remember Vanda's advertisement from the SMA News and thought I urgently needed their help. In fact they promptly came to my rescue. I would certainly recommend Vanda.
Mr Abdul Rahman
A Managing Partner