VandaCare is a secure online Web App that gives patients convenient, 24-hour access to personal health information from anywhere with an Internet connection.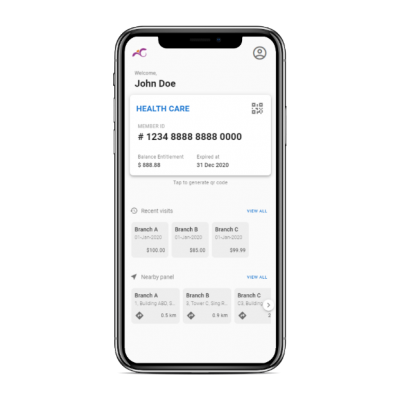 John (Patient)
John is one of the VandaCare User whom with chronic diseases.
Firstly, John make appointment of Dr Tan Clinic via VandaCare
Secondly, John can review his clinical history via VandaCare
Thirdly, John can check his current drug use , such as usage, frequency, consume method, indication, precaution etc..
Fourthly, John can access to the third party Database , such as Micromedex (Evidence-based drug and disease) to search the information regarding the medicine and disease
Peter (John's family)
Peter is very concerned about the health situation of his father, John.
Firstly, Peter can review his father's clinical history via VandaCare
Secondly, Peter can review his father's clinical history via VandaCare
Thirdly, Peter can check and remind his father regarding the drug usage, drug indication, precaution etc.. via VandaCare
Dr Tan (Doctor)
Dr Tan use VandaCare to provide service to his patient, John
Firstly, Dr Tan can confirm the John's appointment via VandaCare
Secondly, Dr Tan can review John's clinical information and clinical history which John would like to share to doctors
Thirdly, Dr Tan can review and monitor the John's health situation via VandaCare, such as John's blood pressure, blood glucose
Fourthly, Dr Tan can provide indication and instruction to John directly via VandaCare
VandaCare for Patients
Personal Profile
Telemedicine 
Online Appointment
Medical History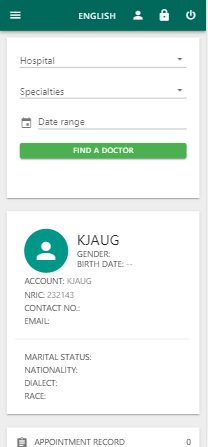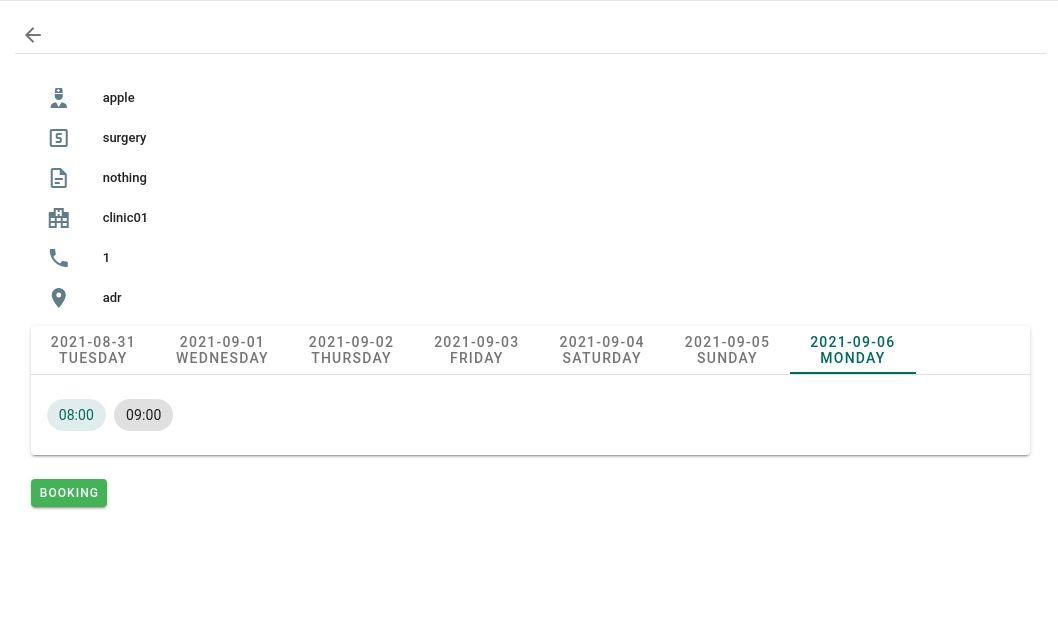 VandaCare for Patient's family
Family member medical history
Family member appointment record
View Patient's Profile, medical history
Provide telemedicine service
Appointment management
"
We have been very pleased with the service provided when we had requested for support, even if it was a really silly question.
Ms Lim
A Nursing Assistant
"
Your software is a much more user-friendly system for a non-technical user.
Dr Leong
An Eye Specialist
"
When I show it to my friends who paid 10 times more for their software, they turned green with envy.
Dr Chua
A General Practitioner
"
I have worked in other clinics as an employee and seen all the other clinic's software products, some costing as much as $10,000 or more. I have used Vanda Software since I opened in 1997 and have never ever been dissatisfied with any module of the program, or with the service we have received. My staffs are computer-illiterate and they do great with this software. I highly recommend it.
Dr Kee
A Surgeon
"
Beside increasing productivity and saving time, Vanda software can assist clinic with drug control, alert him to drug allergies and interactions, and generate drug registers and statements of accounts. Vanda has also increased the morale and efficiency of clinic staffs.
Dr Tan
A General Practitioner
"
Vanda is a robust and yet an easy program to use. It is highly affordable and yet has functions parallel to far more expensive competitors. The Magicsoft team has been very patient and helpful in delivering my customized version of Vanda and the support has been prompt. I would certainly recommend Vanda to clinics who want to have an efficient paper-less clinic software system.
Dr Liu
A Specialist
"
Vanda is a user friendly system. We have been very pleased with the service received when we've needed to call for support. Magicsoft has been helpful in delivering our clinic customized version of Vanda. When my previous system crashed, I remember Vanda's advertisement from the SMA News and thought I urgently needed their help. In fact they promptly came to my rescue. I would certainly recommend Vanda.
Mr Abdul Rahman
A Managing Partner