Hey there! I am VandaManager
I'm a
Vanda System Manager
VandaManager is a web-based system developed to empower decision makers to manage clinics using Vanda systems
As important as strategy is, we have to execute to win. Execution involves every employee and every relation we have with customers. We must operate quickly on problems, drive results, not just activities.
Owner of a clinic group or insurance scheme?
Most clinics are part of clinic group, have several branches or takes part in insurance schemes
Setting up individual Clinic Management System for each and every clinic takes a ton of time, effort and is extremely cost-inefficient. VandaManager provides a platform to manage all clinics
Role Based Access Control provides management with a way to create roles and assign particular permissions to said roles
Whitelist is a feature which sends alert for access approval when a user account logs into Vanda Clinic from a new, unrecognized computer.
Role Based Access Control and Whitelists works together to provide software security for Vanda software and reduce such security risks.
Data Management provides the function of setting up master data that is accessible throughout all of the clinics. Data such as Medical Services, Medications and Vaccinations are added here and automatically synchronized into all the branches. 
Data Management benefits our client as it only requires one time set up of data for all clinics to have access to the data. This is extremely helpful when a new product is being launched by our client's company. Compared to individual set up, the amount of resources and time saved is exponential and can be utilised for other purposes.
Branch Management allows management to create a new VandaClinic branch and set important information such as clinic and company information, contact information and location information
User Management gives management the key to control account accesses to Vanda System. The account logins, passwords, contact information of users can be controlled here along with branch access and account roles
Sign up for a free trial!
30 Days access to sandbox

Dedicated staff support for enquiries

FREE OF CHARGE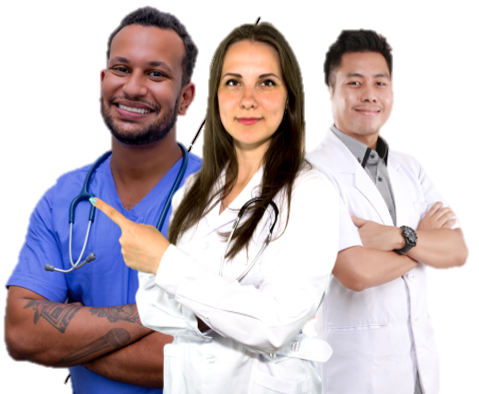 The best Clinic Management System belongs to YOU!
Sign up for a free trial!
30 Days access to sandbox
Dedicated staff support
FREE OF CHARGE
The Insurance Management Module provides management with a platform to manage and review insurance claims, set up policy services and plans along with personnel with insurance claims
All in all, the Business Management feature provides our clients with an easy means of managing existing and an extremely user friendly platform to set up new branches and insurances
"
We have been very pleased with the service provided when we had requested for support, even if it was a really silly question.
Ms Lim
A Nursing Assistant
"
Your software is a much more user-friendly system for a non-technical user.
Dr Leong
An Eye Specialist
"
When I show it to my friends who paid 10 times more for their software, they turned green with envy.
Dr Chua
A General Practitioner
"
I have worked in other clinics as an employee and seen all the other clinic's software products, some costing as much as $10,000 or more. I have used Vanda Software since I opened in 1997 and have never ever been dissatisfied with any module of the program, or with the service we have received. My staffs are computer-illiterate and they do great with this software. I highly recommend it.
Dr Kee
A Surgeon
"
Beside increasing productivity and saving time, Vanda software can assist clinic with drug control, alert him to drug allergies and interactions, and generate drug registers and statements of accounts. Vanda has also increased the morale and efficiency of clinic staffs.
Dr Tan
A General Practitioner
"
Vanda is a robust and yet an easy program to use. It is highly affordable and yet has functions parallel to far more expensive competitors. The Magicsoft team has been very patient and helpful in delivering my customized version of Vanda and the support has been prompt. I would certainly recommend Vanda to clinics who want to have an efficient paper-less clinic software system.
Dr Liu
A Specialist
"
Vanda is a user friendly system. We have been very pleased with the service received when we've needed to call for support. Magicsoft has been helpful in delivering our clinic customized version of Vanda. When my previous system crashed, I remember Vanda's advertisement from the SMA News and thought I urgently needed their help. In fact they promptly came to my rescue. I would certainly recommend Vanda.
Mr Abdul Rahman
A Managing Partner