Healthcare is a team effort and your support is vital to improve patient safety and enhance the delivery of care. Data contribution to the NEHR is important and necessary to build for each patient in Singapore a continual and comprehensive electronic health record that can be shared across their authorised care providers.
To contribute data to the NEHR, you will be required to either upgrade your existing system, subscribe to a system or install one that is able to contribute to the NEHR.
Currently,the state of IT adoption across over 4000 healthcare institutions is uneven because of the large number of solution providers offering various systems. In addition, some licensees are still on pen and paper.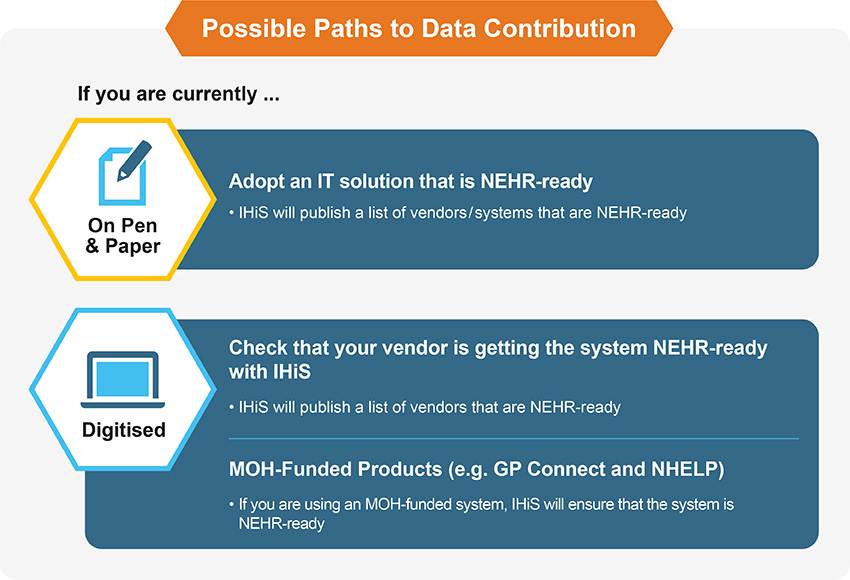 To encourage and better facilitate data contribution, several initiatives encompassing technical, clinical and financial support are now available to help you in your journey.
More details, pls visit

here.