Supported Devices
3M™ QS1000 Full Page Reader
Magicsoft offers an effective solution to assist industries in addressing the needs for enhanced security and efficiency with precise data capture, efficient and speedy scanning process. Using the full page reader likeQS1000 modularity and scalability, the system is suitable for both simple and complex solutions with high processing volume and stability requirements.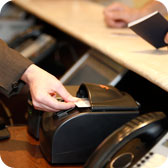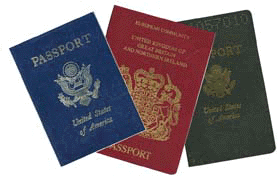 3M™ QS1000 Full Page Reader

The 3M™ QS1000 Full Page Reader is an entry-level compact document reader designed for fast data capture in commercial applications.
The 3M™ QS1000 Full Page Reader features:
Standard features: Small footprint – 162 (w) x 190 (d) x 157 (h) mm; visible and infrared imaging; IP50 rating for dust ingress protection in optical chamber
Standard SDK: ICAO MRZ OCR; non-ICAO MRZ; 1D barcode; 2D barcodes
For more product information, visit 3M or contact us.

3M™ QS1000 FULL PAGE READER TECHNICAL DATA SHEET
Product Use
The 3M™ QS1000 Full Page Reader inspects and images Machine Readable Travel Documents (MRTDs) in a variety of market segments.This includes applications that are primarily focused on data capture opportunities in hotels, casinos, liquor stores, bars, and rental car companies.
Key Standard Features & Functionality

Multiple document reading and imaging capability – imaging in 24-bit color
400 DPI high resolution imaging
Scanning window 88mm x 125mm
Multiple wavelength illumination – visible and IR OCR data capture
Complete access to OCR data and images captured via Software Development Kit (SDK)
Enables images to be accessed as BMP, PNG or JPEG format
Auto-triggering of document capture – presence of document is automatically detected
USB 2.0 high speed compatible
No moving parts and comes with an IP50 rating for dust ingress protection

Comprehensive Software Features

Flexible software interface allows host application to select which illumination sources to use, image type, image compression, photo extraction etc.
Simple high level API for quick program development or detailed low level API for fine control of all reader functions
SDK provides full configuration API

Reading Capability

The 3M™ QS1000 Full Page Reader reads the following:

ICAO compliant documents in near infrared (IR) per ICAO 9303 specification Parts 1-4
1D barcodes (2 of 5 interleaved, Code 128, and Code 39)
2D barcodes (PDF 417, QR, DataMatrix™ and Aztec formats) from paper documents and most mobile devices

Illumination

The reader illuminates documents in multiple wavelengths

Near IR B900, 880nm, +/-5%
White visible, 430-700nm

Resolution

Sensor: 3.1 Megapixels, CMOS, RGB 24 bit color system
Standard 400 DPI image resolution

Firmware Upgrade

Upgradeable firmware via USB 2.0 interface
Configurable via USB 2.0 interface
Non-volatile configuration
Configuration can be saved to a file for backup or maintenance

Regulatory

FCC Part 15 Class A
UL, UL-C
CE, CB
WEEE/RoHS1

Operating Environment

Humidity: 20 to 95% (R.H. non-condensing)
Temperature: 0º to 50º C operating; -20º to 50º C storage

Security
Keystone lock
Minimum PC Specification

Software must be installed on a customer-supplied PC. The following

minimum configuration is recommended to maintain the processing speed indicated above:

1.7 GHz Pentium 4
512 Mb DRAM
USB 2.0 High Speed
100 Mb of Hard Drive space for software
Windows® 2000-SP4, Windows® XP, Windows Vista® or Windows® 7 operating systems, 32 and 64 bit

Standard Dimensions

Length: 19.0 cm (7.5")
Width: 16.2 cm (6.4")
Height: 15.7 cm (6.2") (with light shield)
Weight: < 1 kg or 2.2 lbs

Status Indicators

The reader provides user feedback via the following status indicators:

Red – Read Error LED
Blue – Ready LED
Yellow – Busy LED
Green – Valid Read LED

The reader performs a power-up self-test and indicate failure using status LEDs.

Power

USB Powered

Service & Maintenance

One-year warranty
24-hour service request via toll-free number
Annual maintenance agreement available
Read more on our Weibo.