Vanda Aesthetic Management Systems
For all Vanda Aesthetics Module, please visit here.
Vanda Aesthetics is a complete software solution for any Cosmetic, Aesthetics and Medical Spa. It provides efficient workflow systems that increases staffs' productivity and profits. This software features appointment book, client management, and more.
Designed in conjunction with professionals, the system lets you quickly and easily manage customers, inventory, appointments and consent forms. Plus, it also allows you to manage commission with ease.
You can even take "before" and "after" pictures and attached it to the customers to monitor his/her progress. Vanda Aesthetics Management Systems is THE only choice for your practice and at a price you can afford.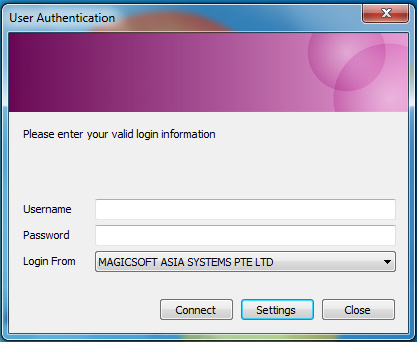 Key Features
Maintains customer information
Support multiple level password protection and security checking
Common calendar view with multiple view
Consent form module with signature pad interface ready
Manage inventory items
Generate statistic and operational reports
Manage and review commissions
Package purchase/dispense
Benefits
Maximize efficiency of daily operations
Manage every aspect of medical spa
Improve workflow management and resources for staffs
Reduce the amount of paperworks
Monitor and control payment collection and inventory status.
Modules
Administrative Modules

Master data management
User Role and User Management
Service Commission
User Commission
Audit Trail

Aesthetics Management Modules

Customer Management Module
Calendar & Appointment
Digital Case Notes
Billing & Payment Module
Dispensing
Consent Form
Packages
Inventory

Reports

Common Labels
Statistic Reports
Operational Reports
Add-on 
Vanda Loyalty Program
Our solutions start with comprehensive strategy development and go on to end-to-end implementation of all components. Vanda Loyalty Program is developed by Magicsoft Asia Systems Pte Ltd as an add-on for Vanda Aesthetics Management Systems users to allow their customers to check and utilize their accumulated points via website.
Experience the benefits that can be rendered by deploying Vanda Loyalty Program alongside Vanda Aesthetics Management Systems. Vanda Loyalty Program promises an increase Brand Exposure by using an innovative Way To Attract Loyal Customers. Need we also mention it includes Real Time Customers Analytics Reports?
Features:
Thank Customers and Drive Loyalty
Thank your customers for their loyalty with on-brand digital and experiential rewards. Our Loyalty Program makes it easy to feature rewards and to keep them front-of-mind. Customers can favorite rewards and easily know how close they are to redeeming them in real-time. Our Loyalty Program makes it simple to replenish rewards when needed, and communicate with customers along the way.
 Full cross-device compatibility
Give your customers the ability to take your brand with them wherever they go. Our Loyalty Program ties into your existing authentication/registration system to provide a seamless cross-device experience.
 Custom design resources
We know how hard you've worked to perfect your brand's look and feel. Our Loyalty Program is custom-built to fit the unique design and sentiment of your brand, and offers an extension of your existing experience.
Enable Fans to Advocate and Recruit on Your Behalf
Our Loyalty Program makes it easy for your best customers to share what they are doing, invite their friends to join them, and ultimately refer new customers your way.
Example of Vanda Loyalty Program in action:
Privé Clinic & Privé Aesthetics
Want to know more on how our system works?