Vanda Health Information Systems
The information technology is getting more and more important to our daily life. With its influence, the Healthcare industry has slowly began their gradual replacement by computer-based records. The Health Information Systems or HIS for short, lies at the center of any computerized health information system. It is an paperless, interoperable, multi-provider, multi-specialty, multi-discipline computerised medical record of health-related information on an individual that can be created, gathered, managed, and consulted by authorized clinicians and staff within one health care organization.
We at Magicsoft Asia Systems have improvise our current Vanda Clinic Management Systems to develop HIS that can automate the clinical workflow and provides instant access to patient's demographic information, active medical problems, complete medical history, detailed results, medication, allergies and other information that's vital for informed medical decision making.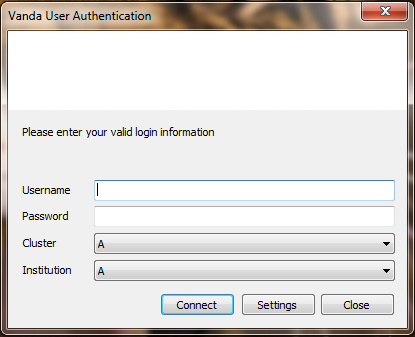 Key Capabilities of Health Information Systems
Health information and data:

Having immediate access to key information – such as patients' diagnoses, allergies, lab test results, and medications – would improve caregivers' ability to make sound clinical decisions in a timely manner.

Result management:

The ability for all providers participating in the care of a patient in multiple settings to quickly access new and past test results would increase patient safety and the effectiveness of care.

Order management:

The ability to enter and store orders for prescriptions, tests, and other services in a computer-based system should enhance legibility, reduce duplication, and improve the speed with which orders are executed.

Decision support:

Using reminders, prompts, and alerts, computerized decision-support systems would help improve compliance with best clinical practices, ensure regular screenings and other preventive practices, identify possible drug interactions, and facilitate diagnoses and treatments.

Electronic communication and connectivity:

Efficient, secure, and readily accessible communication among providers and patients would improve the continuity of care, increase the timeliness of diagnoses and treatments, and reduce the frequency of adverse events.

Patient support:

Tools that give patients access to their health records, provide interactive patient education, and help them carry out home-monitoring and self-testing can improve control of chronic conditions, such as diabetes.

Administrative processes:

Computerized administrative tools, such as scheduling systems, would greatly improve hospitals' and clinics' efficiency and provide more timely service to patients.

Reporting:

Electronic data storage that employs uniform data standards will enable health care organizations to respond more quickly to governmental and private reporting requirements, including those that support patient safety and disease surveillance.
Features of Health Information Systems
Administrative Module

Master Data management

Branches
Registered Companies
Payment Methods

Patient Management Module

Patient Search
Patient Queue Management
Patient General and Physical Information
Consent Form and List

User Roles/Task Assignment
Billing and Payment Modules

Invoice Search
Invoices
Payments
Dispensary
Treatments
Prescription
Lab Tests
Clinic Operations Reports 
Daily Reports

Deleted Receipt Listing
Daily Collection Statement
Daily Billing Report
Services Statement Report
Daily Collection Statement By Doctor
Daily Collection Summary
Daily Services Summary
Drugs Daily Dispensing
Monthly Reports

Account Statement Report
Doctor Salary Report
Monthly Income Summary
Receipt Listing
Monthly Services Summary Report
Monthly Clinic Sales Report
Outstanding Invoices
Patient Item Reports

Patient reading History
Patient List Report
Patient's Company Listing Report
Statistic Reports

New Patient Treatment Diagnosis Report
Patient Referral Statistic Report
Patient Registration Statistics
Clinical Data Reports

Patient Follow Up Report
Patient Hospitalization Discharge Report
Patient Clinical Data Report
Laboratory Reports

Patient Historical Lab Results
Treatment Reports

Drug Wastage Report
Treatment Schedule Report
Vaccination

Immunization Report.
Vaccination Summary Report
Item Reports

Physical Inventory List
Inventory Batch Transaction Report
Inventory Item List
Inventory Transaction List Report
Inventory Adjustment Report
Expiring Items Listing Report
Component Use List
Assembly List
Purchase

Purchase Summary Report
Purchase Details Report
Service Dosage Library

Laboratory

Laboratory Package List Report
Laboratory Code List Report
Claim report

Approved Claim Invoice
Approved Claim
 Insurance Claim
General Report By Claim No
History of Payment Claim
UnApproved Claim Invoice
Unpaid ApprovedClaim
Monthly Visit Analysis
Panel Report

Top 5 Diagnosis
Lab Test Report
Monthly Panel Report
Panel Record Report
Payment advice report
Monthly insurance Report
Nursing Review

Conduct Patient Admission Question
Patient Psychiatric Assessment Records
Automatic Tablet Machine Interface
Clinical Decision Support Module
Communication

SMS Interface
Email Interface
Google Calender API interface for doctors
Credit note Module

View Credit Note Details
Void Credit Note