Case Study (Loyalty Program)
Nature of Customer Business:
Privé Clinic Pte Ltd ( 4 Branches)
Online Portal: :
https://prive-rewards.com/
Geographical location:
Singapore
# of Clinics:
4
# of Doctors:
5
# of Therapists:
50
Type of server deployed:
Windows Server
Vanda Modules:

Administrative Modules

Master data management
User Role and User Management
Service Commission
User Commission
Audit Trail

Aesthetics Management Modules

Customer Management Module
Calendar & Appointment
Digital Case Notes
Billing & Payment Module
Dispensing
Consent Form
Packages
Inventory
Loyalty program
Membership

Reports

Common Labels
Statistic Reports
Operational Reports
---
---
When Tom ( one customer of Prive Clinic) spends a single receipt amount equal to $500 or more , System will automatically register Tom as a member in Vanda.
500 points – classic member
10000 points – prestige member (points will multiply by 1.2 times)
25000 points – elite member (points will multiply by 1.4 times)
Membership module interface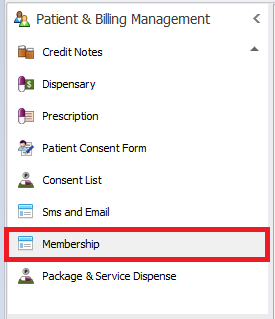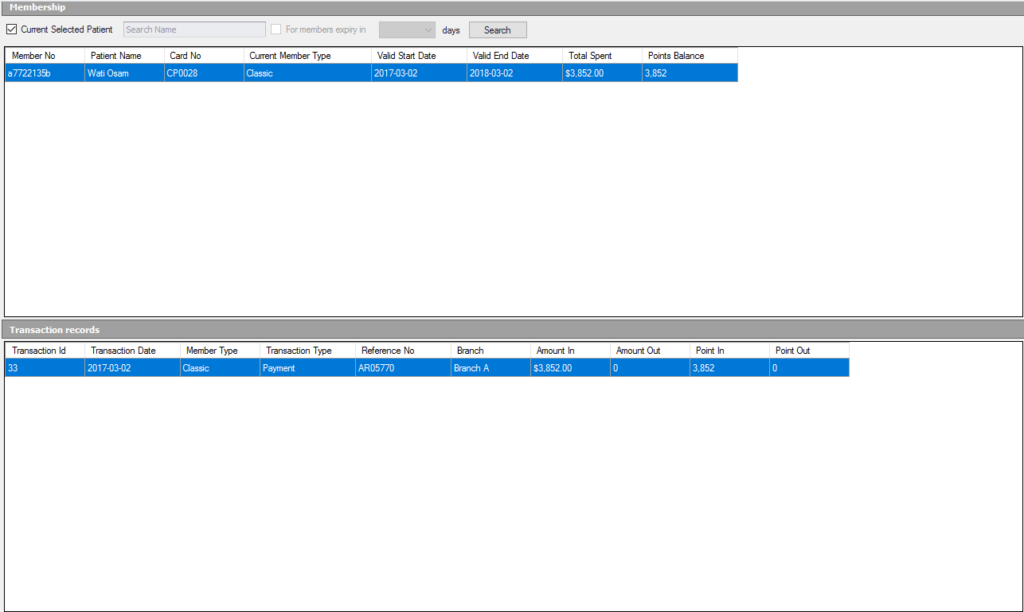 ---
Tom go to loyalty website and register as a new member and login once to activate membership.
           He can view history records and information.
           He can redeem points for vouchers. Voucher will be sent to user's email. User will then print out voucher to use at outlet.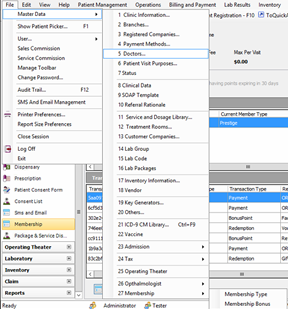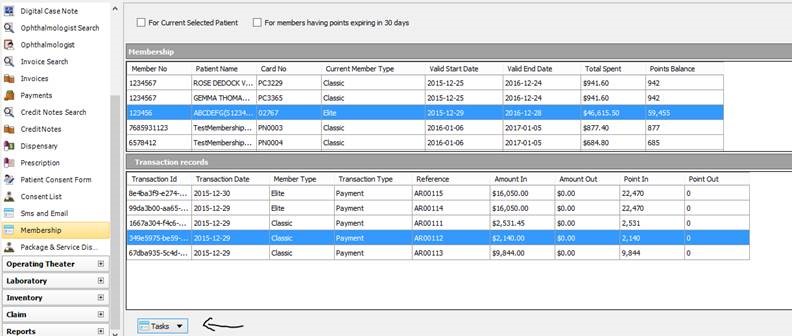 ---
The system will listed the Date of Birth when received data from Vanda application. And will scheduled automatically send the birthday voucher to the member email at the first for the month automatically. But if there is new data come in the middle of the month, as long as the birthday month still within in the month, system will send it automatically.
Voucher Code: This voucher code generated automatically by the system
Voucher Year: This voucher year related with when the voucher issued
Date of birth: Member date of birth.
Scheduled date: the date when the voucher will be send.
Delivery Status: The delivery voucher status. "Pending" means system hasn't delivered. "Delivered" means system already deliver the voucher, "Error" means that system failed send the voucher (usually it is because the related member doesn't have email address"
Delivery Date: Date when system delivered. (None) mean the system hasn't delivered. The delivery status is pending
Birthday Voucher can send manually when it needed:
Go to Rewards -> Birthday Voucher
Click " Add Birthday Voucher"
Entry the related data and save