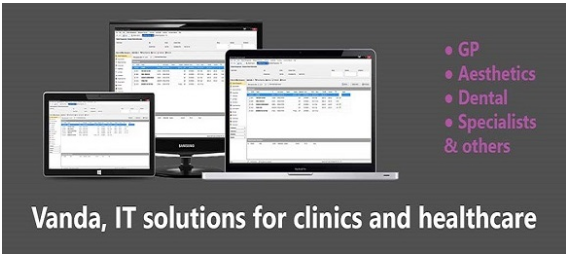 Vanda is a Clinic Management Systems that can be used by doctors, nurses,
pharmacist, dispensers or whoever holds a operational or managerial post in the
clinic, pharmacy, office and etc.
Vanda records and maintains series of information related to patient's medical
and service history. It also provides analytic reports for clinic management
concerning inventory, income and customer relationship management.
Vanda provide solutions which significantly increase the clinical efficiency,
allowing doctors/nurses to spend more time with patients and less time with
paperwork.

Increase your sales by 300% with the Magicsoft CRM Solution
We found that even when we generate leads in large quantity for clients, there
is no proper system in place to convert leads into customers. Hence Magicsoft
CRM Solution is conceived to create sales for SMEs, at a time when economic
situation is not favorable and cash flow is critical for survival.
Running a business in Singapore is TOUGH
。Not enough new business
New business strategy is almost entirely reliant on referrals
。Leads cannot turn into sales
Salespeople forget to follow up with leads
。Customers are one-time
After all the prospecting & work, you only earn their business one time

Contact Us
Magicsoft Asia Systems Pte Ltd
21 Bukit Batok Crescent
#09-84 Wcega Tower
Singapore 658065
Phone: +(65) 6515 7087
(Hong Kong): +852 8172 0085
Fax: +(65) 6515 7086
Web: http://medicare-asia.com/