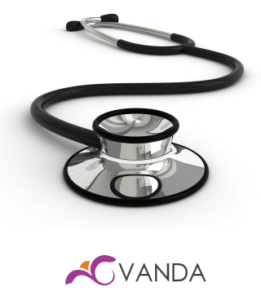 Vanda is an information management systems designed for clinics, physician, doctors, pharmacy and medical healthcare centre.
Vanda is developed by Microsoft C#, dotnet 2.0, database engine use Microsoft SQL. The software has been developed since 1997.
Vanda has a comprehensive listing of features that offers solutions for vertical industries like Medical Spas, Pharmacies, Medical Centres and more. Overall, it is estimated to contain a minimum of 140 forms (features); not including printing of labels and etc.
•    Multi-platform: Supports Android, Windows etc.
•    Branch Concept: Different location login
•    Integrated CRM Ready: SMS/Email Alerts
•    Comprehensive Reports: Fast Report Generator
•    Supports Multiple Languages: Mandarin, English, Bahasa
•    Data Migration: Able to provide data migration from Clinic Manager, Clinic Assist & Medi 2000
•    Mobility: Tablet-ready
•    Cloud Services: e-Appointments & Loyalty/Membership Program
•    Customizations: Tailor-made to your needs
•    Localization: Support available in Singapore, Malaysia, Indonesia, China & Myanmar
•    Accounting system friendly: MYOB
Potential Vanda users are:
Beauty Salons, Spa And Massage, Health Care, Nail Care, Skin Solution, Cosmetics Store, Beauty Care Products, Botox, Eyebrow Shaping, Post Natal Massage, Problem Skin Care, Anti-Aging, Korean Perm, Henna, Eyebrow, Embroidery, Beauty Spa, Makeup Artists, Nail Extensions, Manicure & Pedicure, Herbal Beauty Product, Nail Art, Beauty Wellness, Make Up Course, Face Threading, IPL Treatment, Beauty Treatment, Pigmentation Treatment, Beauty Products, Acne Treatment, Nail Salon, Nail Spa, Nail Polish, Plastic Surgery and etc.
If you are keen to find out more, pls kindly fill contact form or just give us a call. We would gladly drop by your clinic to give you a demo on Vanda.
Vanda Supported Devices:
Contact Us
Magicsoft Asia Systems Pte Ltd
21 Bukit Batok Crescent
#09-84 Wcega Tower
Singapore 658065
Phone: +(65) 6515 7087
(Hong Kong): +852 8172 0085
Fax: +(65) 6515 7086
Web: www.medicare-asia.com